6/5/2017
Webmaster
Microsoft Cognitive Custom Vision Service (Tutorial Series)
---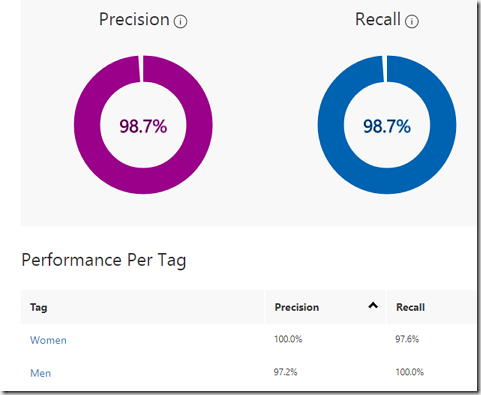 Microsoft's Custom Vision Service allows you to upload sample images, classify them, train a model, and then use that model to evaluate and automatically classify your images.
It also allows you to add additional images, correct, and re-train the model. All features can be performed and invoked using the REST based API so you can incorporate all functionality into your custom programs.
This article is the first in a series of tutorials:
(this article) Custom Vision Application – Create a Custom Vision project that classifies images and allows you to upload images to be classified.
Angular 4 Application (Part One) – Creating an application that allows you to upload an image and have it classified.
Angular 4 Application (Part Two) – Upload new training images, tag them, and re-train the model.
Getting Started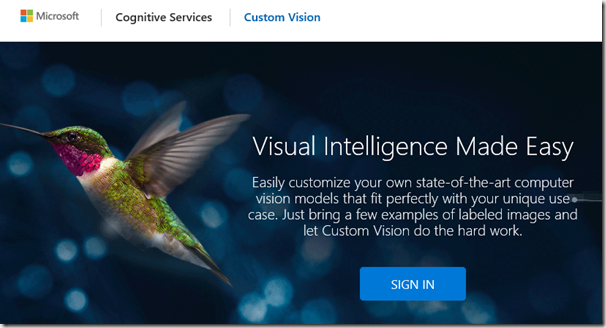 To get started, go to https://www.customvision.ai/ and sign in with your Microsoft account.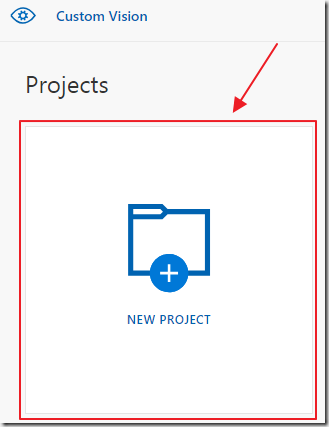 Create a New Project.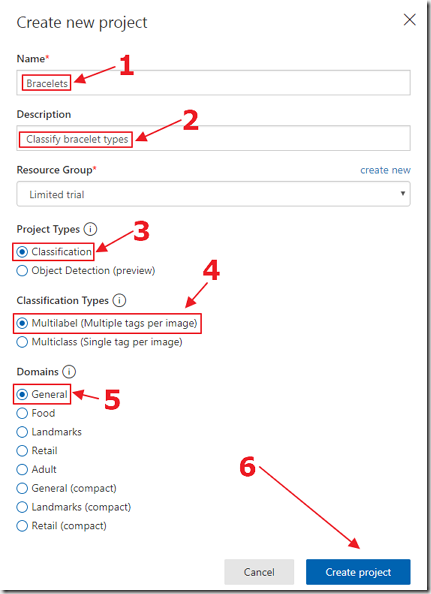 Enter a Name, Description, Project Type, Classification Type, select a Domain and click Create Project.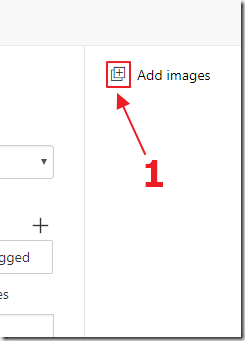 Click the button to add images.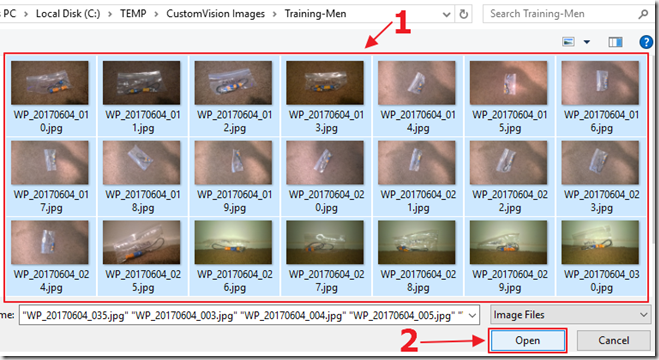 Browse your local files and select images.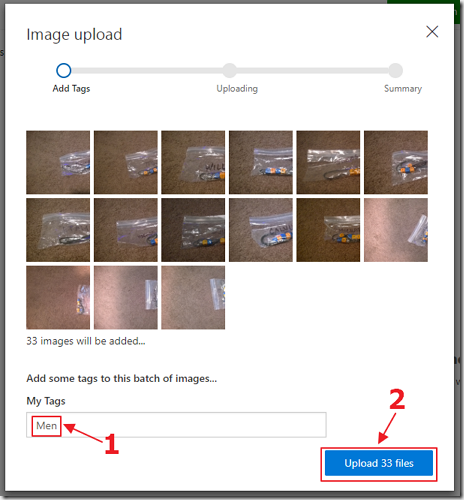 We need at least 30 images for each tag.
We will upload the images that represent bracelets for Men (these are blue and yellow).
Next, we set the tag, then click the Upload button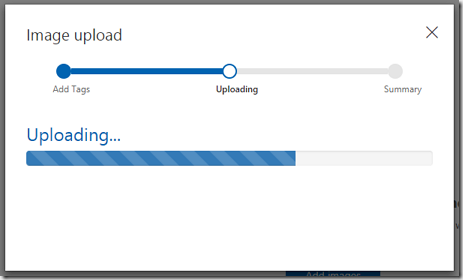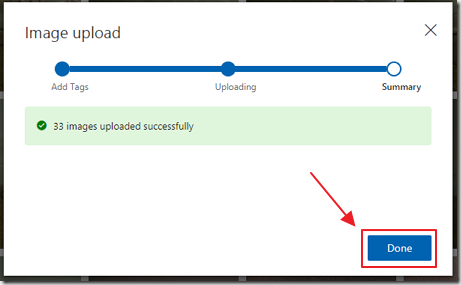 When the images have been uploaded and processed, we click the Done button.
We repeat the process with the images for the bracelets for the Women (pink and red) but tag them Women.

Now we click Train.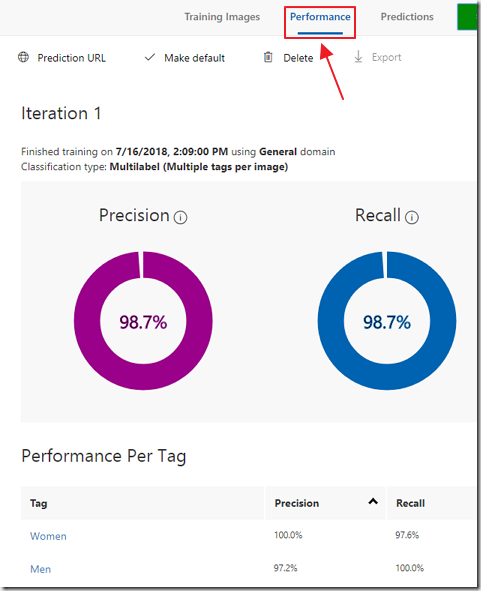 The Performance tab will display the results of this iteration.

We can now click the Quick Test button to test the model against images that it has never seen before.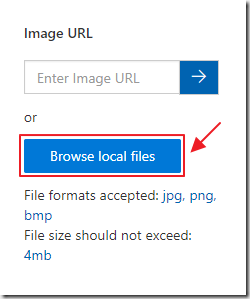 Click the Browse local files button to select an image from our computer.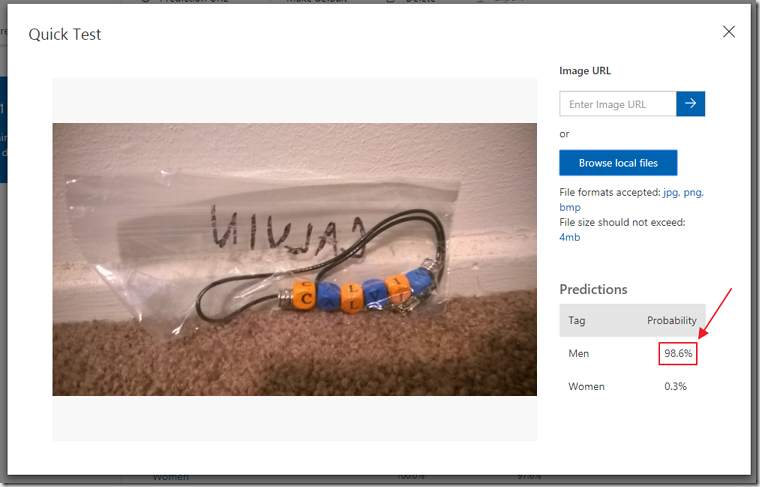 The service will return the probability for the image against each tag in the application.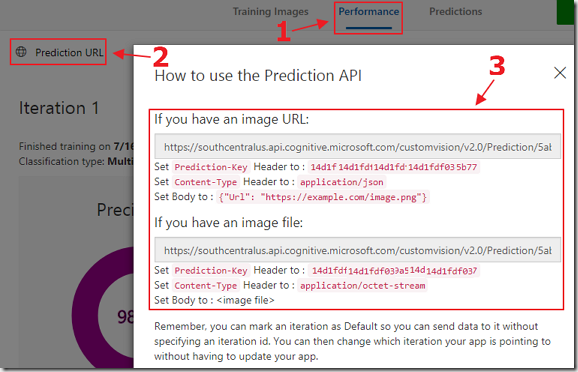 Clicking the Performance tab, then the Prediction URL will display the information we need to programmatically pass images to the model and receive probability predictions for the image against each tag in the project.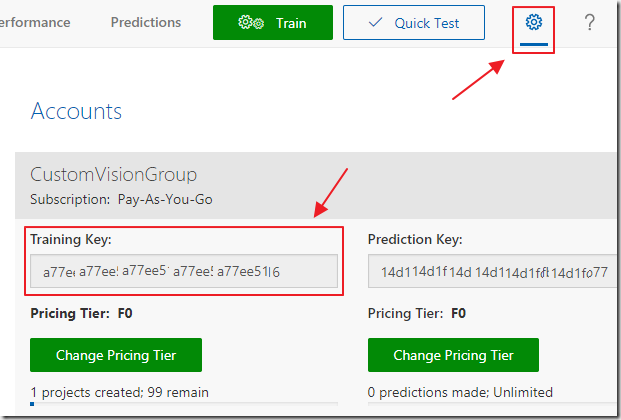 You can also click on the gear icon to get the Training Key.
You will need this if you want to programmatically upload images and re-train the model.
This is covered in the remaining sections of this tutorial series.
Links